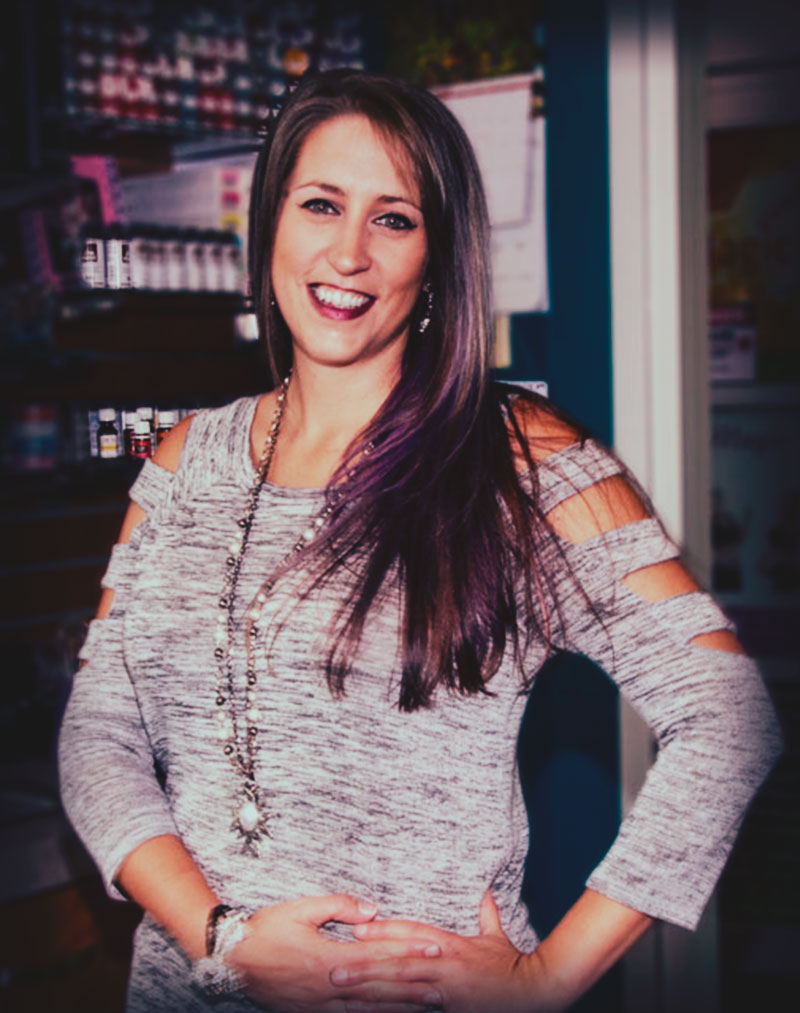 I'm sure your 1st question is why would they move out of the big city and move to the middle of America. Well, that's where Rick and Megan have their roots.   Megan grew up just down I- 80 in Lincoln, NE. Rick was born in the Mile high city, but his father's family was from Iowa. Rick's family would take many trips to see his Dad's family in Garwin, Iowa.  Rick would often spend the summers at his Grandma Evelyn's, when he was a young man.  When Rick found out his grandma's house was up for sale he called Megan right away. With the world in the major shift of 2020 they decided it was time to jump at the opportunity to start a long, but detailed five year plan into a life of working vacations. Megan has had a 20 year Career in the hair industry, which she plans on continuing in their new adventure. Rick has put 40 years into the transportation industry, chauffeuring many celebrities, dignitaries, politicians and we regular folk as well. 
One of the things that brought Rick and Megan together was their love of adventure and being out in nature. They bought their 1st motorhome within the 1st couple years of dating. By the time they were purchasing the second Megan started dreaming of a mobile hair salon. Now she just needed to show RIck her vision. Yes, being able to roam free is great but, life is so much easier if you have a permanent address. As home prices continued to grow in Colorado, they started to really ask themselves where they wanted to spend their time. Grandma Evelyn's house was looking real good. Megan had only been there once and it had been years since Rick had been there, so it was time to see the house to start this crazy plan. They made the 1st trip in May of 2021, which set the plan In motion. Rick already had a love for Garwin.  Megan having only been there one time before, did remember loving it and having it instantly feel like home. That feeling came right back when they walked up the front porch again. A quick walk through to see all the hard work Uncle John had put into the house and they were sold.  It was a good thing because they had brought a truck load of their stuff to leave behind. It only took 10 trips to be fully moved in. With step one complete, it was now time to open Megan's business in multiple locations.  Big bonus, there was already a hair salon in the family home. Megan hopes to add her own special touch to the salon in the coming years, but she is ready to open "Klippers at Grandma Evelyn's" Beauty Shop once again at 106 Park Street.  Give us a call or send us an Email to book an appointment. 
Rick and Megan hope to bring prospering businesses, and become part of the community in  Garwin. Stop on by when you see us out on the front porch, and if you see our dog, Ryder, in town just tell her to go home. Look forward to meeting all of you.
"I have been going to Megan Carr Novotny for years, my hair has evolved over the years and I always leave loving my hair. Lately she has been doing a wonderful job fading multiple colors together for me."
"Megan is a very nice person and the quality of her hair cuts can not be beaten."
"Been having my hair cut and colored by Megan for 9 years 😊 She always perfectly executes traditional highlights as well as multi-color and all-over coverage after platinum, I can't count how many different colors she's dyed my hair. Seriously, she's a one stop shop for color, amazing cuts, & beauty/cosmetic products."
Megan is THE BEST...she knows what you want more than you do! It's always fun and well done!!!
Vicki Lindoerfer